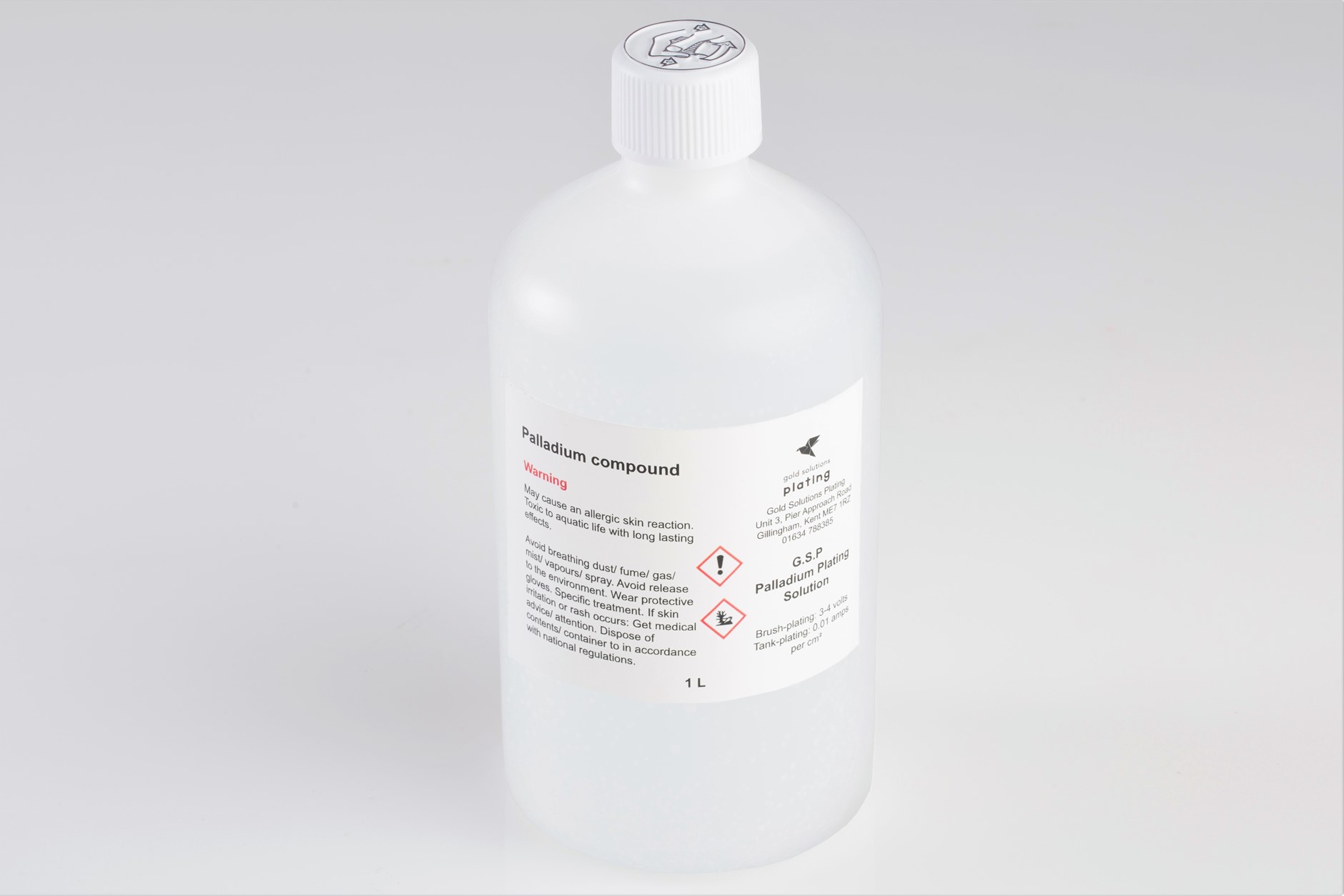 G.S.P Palladium Plating Solution
Our G.S.P Palladium Solution is formulated specifically to act as a barrier plate on jewellery, where due to the potential of skin allergies such as Nickel Contact Dermatitis, the usual go-to solution for barrier plating - nickel - is not allowed. Plating a thin layer of palladium before the final plating stage will prevent your gold or other chosen finish, from migrating down (sinking) into certain substrates such as silver, copper, brass and zinc, which causes discolouration in the plated finish shortly after plating. Palladium is an essential metal for jewellers to have in their arsenal that not only ensures flawless plating but also ensures that jewellery is allergy-free and compliant with EU law.
As only a very thin layer of palladium is needed to form your barrier, your solution will last a very long time.
The G.S.P Palladium Solution contains 2 grams per litre, produces a colour identical to nickel, does not require heating, and can be plated using our G.S.P Brush Plating Probes made from 316 Stainless Steel or our 316 Stainless Steel Flat Tank Plating Anodes.
For the most optimum and efficient performance, it is recommended for use with a full tank plating setup.
Please note: that for all non-jewellery items that require a barrier plate, we suggest the use of our G.S.P Nickel Plating Solution as this is most cost-effective.
(Image shows 1L bottle)
Overview of use
Instructions for use of:
G.S.P Palladium Plating Solution
Pen plating:
4 volts
Brush plating:
4 volts
Tank plating:
0.01 amps per cm2
Additional notes:
Use as a barrier plate in place of nickel (jewellery/watches etc) as the solution is not known to cause skin allergies.
Tank plate for 40 seconds for a sufficient barrier plate. The solution plates to an identical colour to nickel, but unlike nickel, requires no activation to plate on top of it.
Technical Specs
Description:
Palladium plating solution
Use:
Used as a nickel substitute as a barrier plate on jewellery. Using nickel during the plating of jewellery is particularly discouraged, as extended wear can lead to nickel contact dermatitis as well as other potential health problems. There are firm regulations in law concerning the use of nickel in jewellery, and these are very complex and difficult to comply with. Therefore, we advocate nickel-free jewellery and the use of palladium as a safe substitute.
Plating modes?
Pen, brush, tank
Does it require heating?
No
Is it suitable for use with G.S.P Brush Plating Probes?
Yes
Part of Mirror Tech System?
No
Additional information:
Does not cause skin allergies.
Safety information:
This chemical is classed as hazardous, always wear appropriate personal protective equipment (PPE) and ensure that you read and follow the Safety Data Sheet supplied for details on how to stay safe.
Related products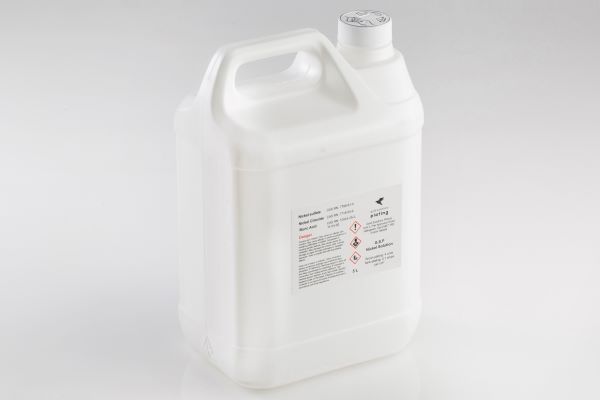 Choose options
We Accept