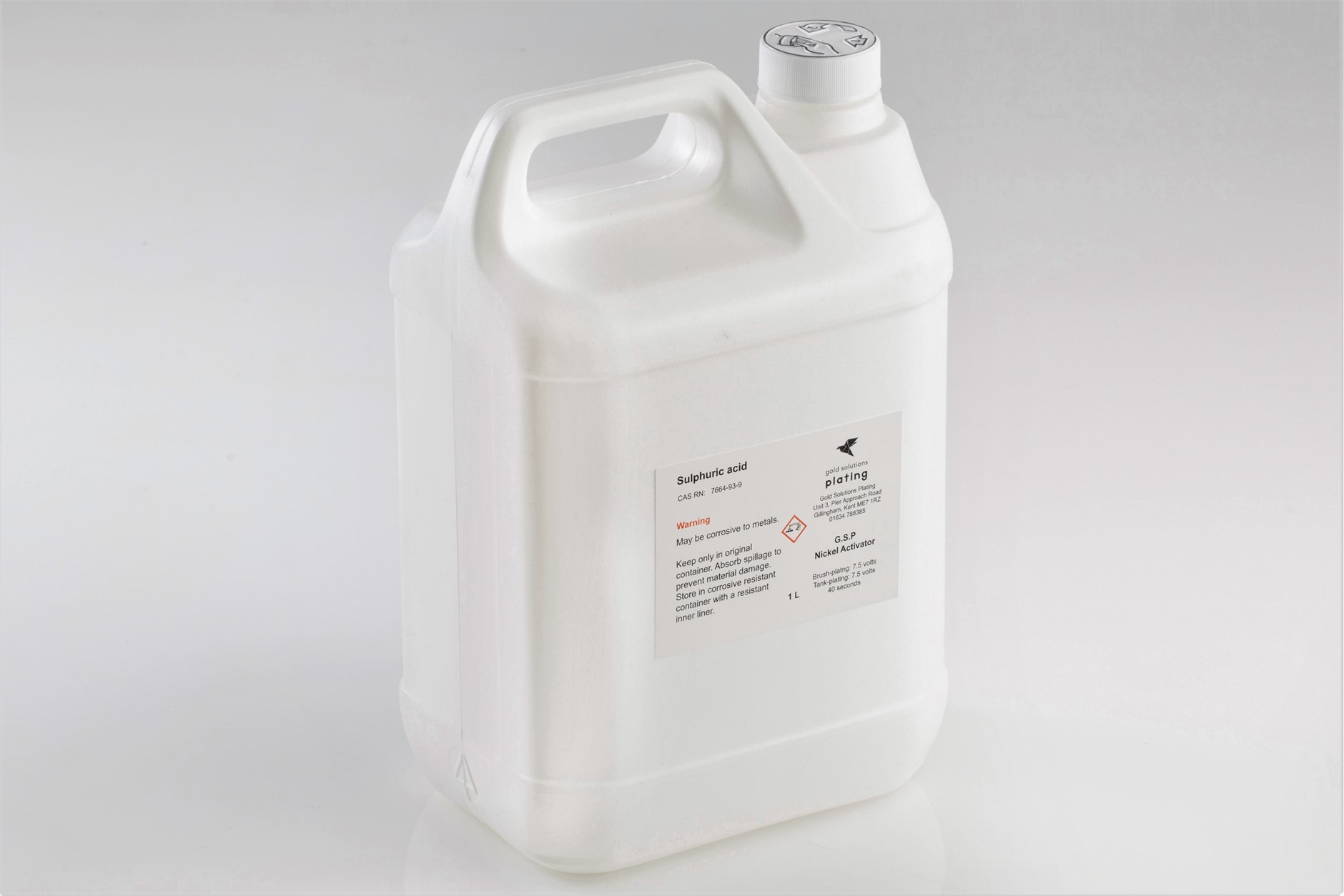 G.S.P Nickel Activator Solution
Our G.S.P Nickel Activator is required when plating over a nickel surface, as it will remove the trace elements of oxide that build up on nickel and prevent plating. Importantly, if you intend to plate over a chrome item, nickel activator is essential, as nickel is the surface you will be plating onto once the chrome has been stripped. It can be used for brush, tank, and pen plating.
For optimum performance, use with our G.S.P Brush Plating Probes or 316 Stainless Steel Flat Tank Plating Anodes.
Please note: this is not a single use solution. As with all our solutions, it is designed to be used again and again.
(Image shows 5L bottle)
Overview of use
Instructions for use of:
G.S.P Nickel Activator
Pen plating:
7.5 volts
Brush plating:
7.5 volts
Tank plating:
7.5 volts or 8 amps (whichever comes first)
Additional notes:
When brush plating, each section of the surface of an item requires just 1 or 2 passes. You must be sure not to miss any areas, as this will prevent the subsequent plate from adhering properly.
Tank plate for 40 seconds for complete activation. Follow this with 1 minute of electrocleaning in all cases.
Technical Specs
Name
G.S.P Nickel Activator Solution
Description:
Plating prep chemical.
Use:
Used on nickel surfaces to allow subsequent plating.
Plating modes?
Pen, brush, tank
Does it require heating?
No
Is it suitable for use with G.S.P Brush Plating Probes?
Yes
How much coverage per litre?
N/A
Part of Mirror Tech System?
No
Additional information:
If a nickel surface is freshly tank plated and the next plating step will also be followed immediately by tank, nickel activator step is not required.
Safety information:
This chemical is classed as hazardous, always wear appropriate personal protective equipment (PPE) and ensure that you read and follow the Safety Data Sheets supplied for details on how to stay safe.
We Accept