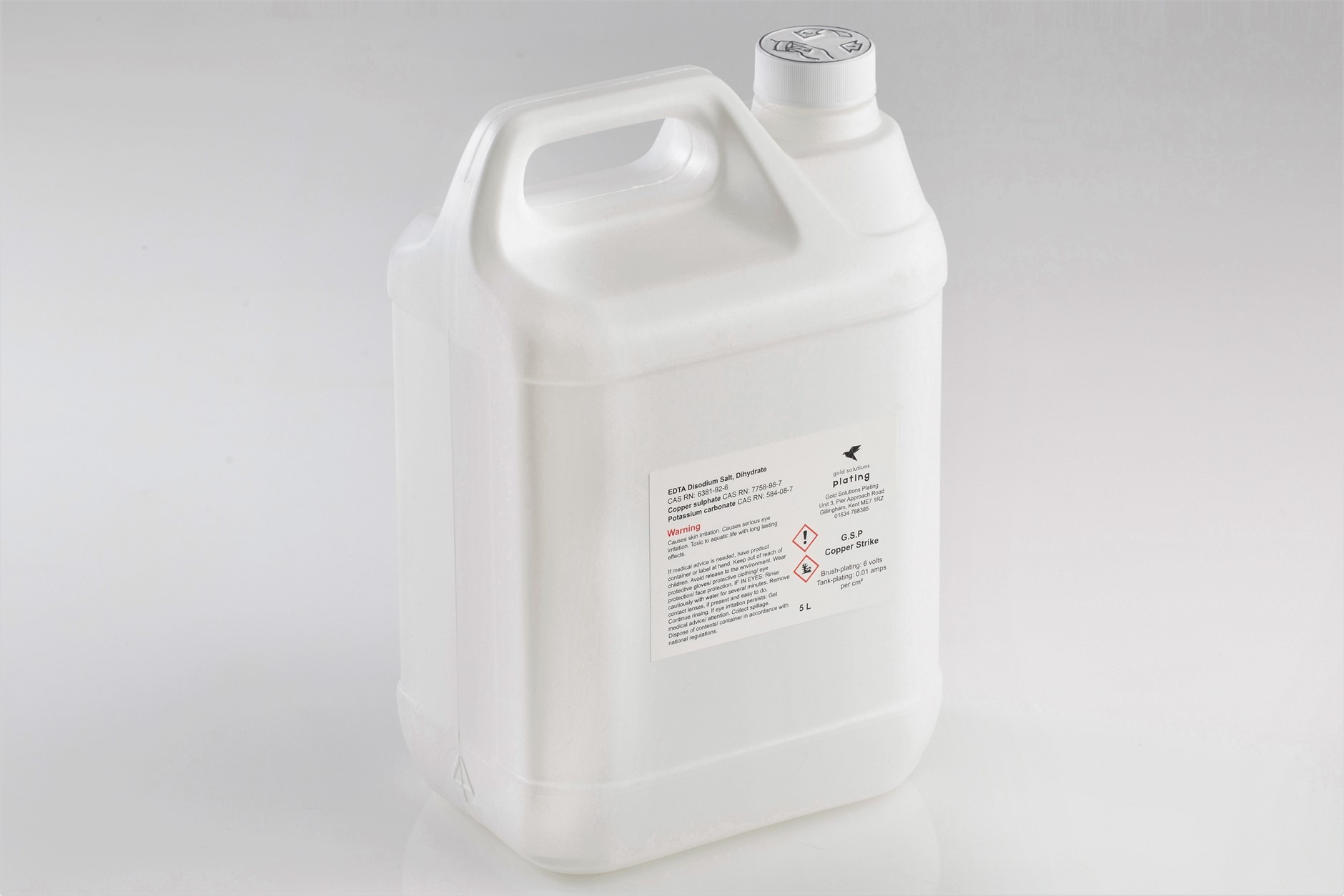 G.S.P Copper Strike Solution
Our G.S.P Copper Strike Solution is a prep chemical used for plating over certain tricky metals, such as zinc or zinc-based alloys and various types of steel. The solution is an interim component used to seal these metals as they are known to react with electroforming copper, causing blisters. For this reason, it is a vital solution that all platers should possess. The G.S.P Copper Strike Solution is designed primarily for tank plating but can be brush plated.
For optimum performance, use with our PDO Copper Flat Anodes or G.S.P Brush Plating Probes.
(Image shows 1L bottle)
Overview of use
Instructions for use of:
G.S.P Copper Strike Solution
Pen plating:
6 volts
Brush plating:
6 volts
Tank plating:
0.01 amps per cm2
Additional notes:
If Copper Strike is being used to seal zinc-based alloys or steels, tank plate at 0.01 amps per cm2 for 10 minutes. You item will emerge a muddy, reddish brown colour which you should then follow with an electroforming step for 30 minutes in our G.S.P Electroforming Copper.
To allow for an easier experience when plating brass via brush plating, move the probe no slower than 3 swipes per second. If the copper surface that you have just deposited seems to disappear in a matter of minutes, this indicates that this grade of brass is not suited to the copper strike brush plating process. Instead, you may wish to brush plate with our G.S.P Electroforming Solution at 6 volts and polish back.
Technical Specs
Description:
Copper strike sealing prep chemical.
Use:
Used for sealing the surface of zinc to prepare it for plating with interim metals.
Plating modes?
Brush, tank
Does it require heating?
No
Is it suitable for use with G.S.P Brush Plating Probes?
Yes
How much coverage per litre?
Coverage is determined by anodes used.
Part of Mirror Tech System?
No, but this chemical is commonly followed by the Mirror-Tech process
Additional information:
Also used to allow brush plating of nickel on certain types of brass.
Safety information:
This chemical is classed as hazardous, always wear appropriate personal protective equipment (PPE) and ensure that you read and follow the Safety Data Sheet supplied for details on how to stay safe.
Related products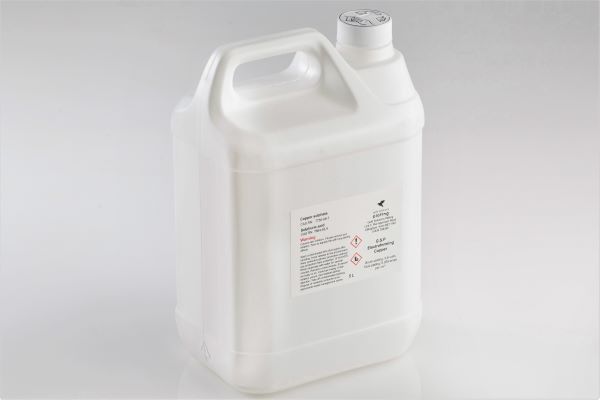 Choose options
We Accept