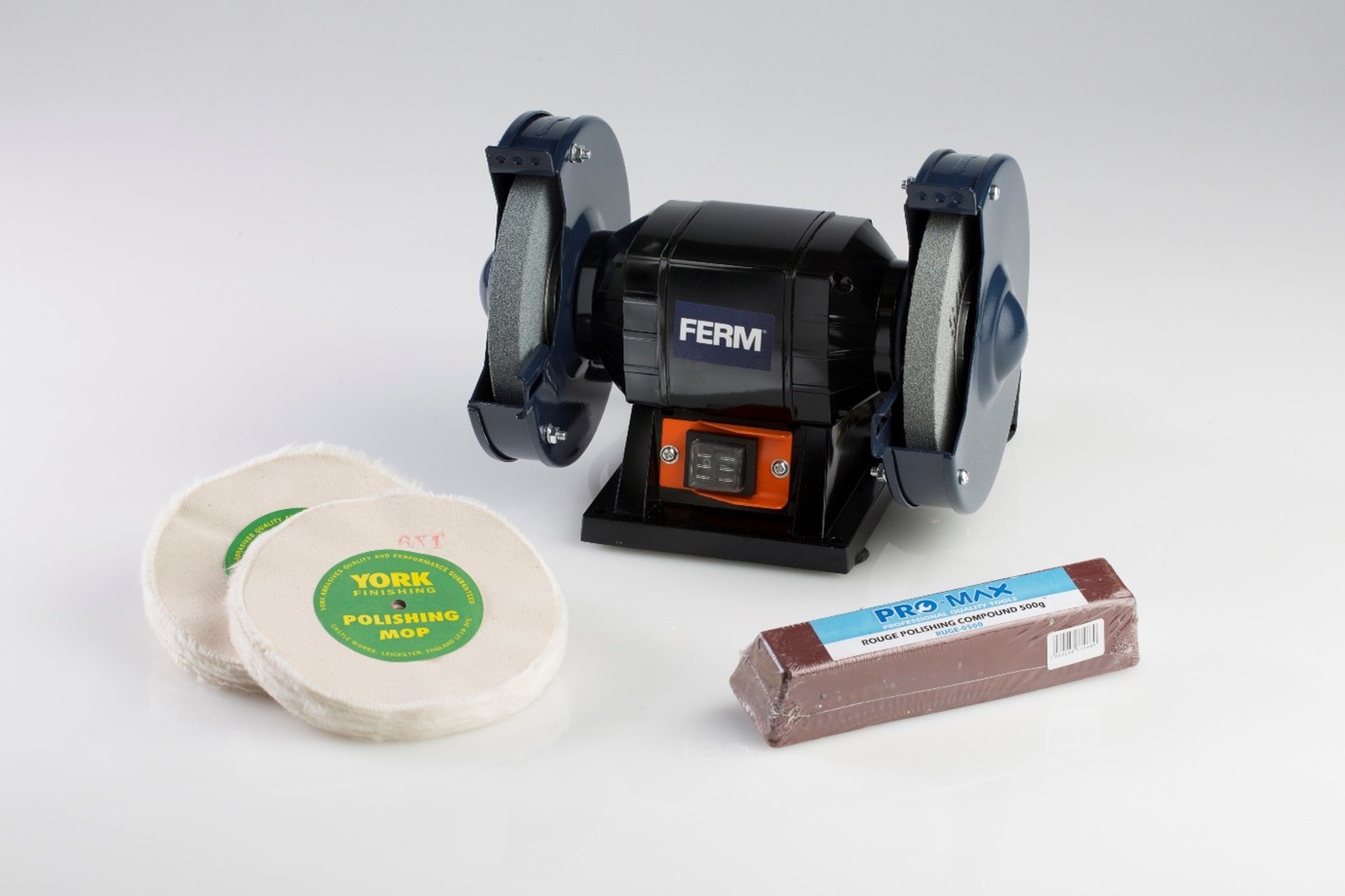 Bench-Mounted Buffing and Polishing Machine
This bench-mounted polishing machine makes light work of buffing small to medium-sized metal items before or after plating, and serves as a useful tool to those who are limited to brush plating, due to the fact that objects need to be shiny to begin with.
Comes complete with: 2 loose leaf mops, 1 bar of rouge wax and a guide to polishing / buffing.
Overview of use
Instructions for use:
When buffing, apply rouge to the loose-leaf mop liberally. Hold item in place against the wheel until the item starts to get hot. The item can then be moved around against the wheel. If the item is moved against the wheel before it gets hot, the result will be that the item will not polish, and wax will be smeared across the item. The bite point is located at the bottom of the wheel and is pulling away from you.
Full instructions are included, please read and understand these before using the product. Some assembly is required.
Technical Specs
Description:
Bench mounted buffing / polishing machine.
Use:
Buffing items to a high shine. Can be used on all metals.
Safety information:
Please read and understand the instruction booklet included with this product before use. Follow all safety information.
International customers, please note: this buffing machine will require a step-up/step-down transformer if your power output is 110 volts. This advice applies to overseas customers only.
We Accept