Here are the key points from our video tutorial to use as reference when plating aluminium.
The items needed to complete this job are as follows:
G.S.P 10A SmartAmp Plating Machine
G.S.P Electrocleaner
G.S.P Nickel Plating Solution
G.S.P AllyCu Zincate Solution
Plating tanks
Deionised water
Safety goggles
Nickel anode (with bag)
Copper wire
Plating leads
Crocodile clips
Vinyl safety gloves
Wire wool
Stainless Steel Anode
All of these are available individually or a part of a kit, please see our shop.
Below are the 6 steps that will take your bare aluminium piece to a nice shiny nickel so that it can be then plated in your desired finish.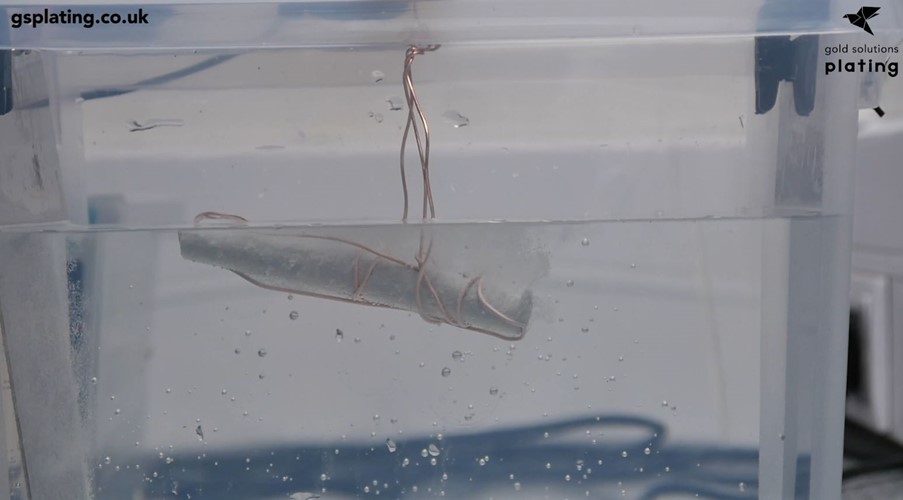 Before beginning the process, you must ensure that you are wearing the correct PPE and that the aluminium to be worked on is polished. You then must work out the surface area of the item, there are many online surface area calculators available to help you do this.
To start, lower your rigged item into the electro-cleaning tank at 6 volts or 8 amps, whichever comes first, for 5 minutes.
As there is a wide range of aluminium alloys, this can sometimes result in the aluminium turning black, but do not worry about this, just make sure that it passes the water-break test.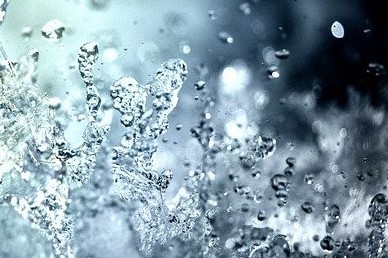 Next, spray with deionised water and check that the water sheets off rather than beads. If the water does bead, then return to step 1, placing the aluminium back into the electro-cleaner and repeat until the beading stops.
Step 3 - AllyCu Zincate Solution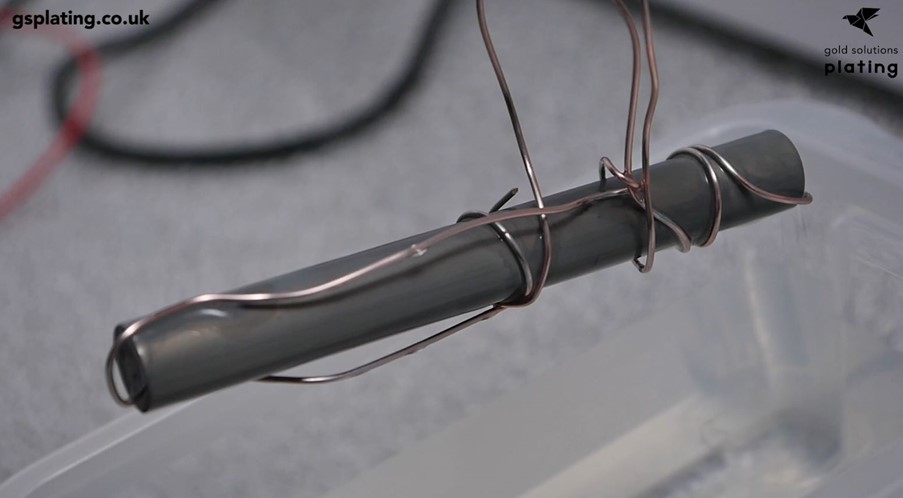 Using the G.S.P AllyCu Zincate Solution, lower the aluminium, without power, into the AllyCu and sway it gently.
Lift out the aluminium periodically, every 5 seconds or so, to check the colour. You are looking for the whole surface area to turn a very dark grey – almost black. This can take between 10 seconds and 1 minute, each aluminium piece is different.
It is important not to finish your AllyCu dip too soon or leave it in for too long as both will result in failure. You should take your aluminium out of the solution as soon as possible once it has reached the colour shown in the photo.
There is a caveat however, you need to know that certain grades of aluminium will appear to stay silver and some aluminium that has been blackened by the electrocleaning stage is already dark. In the event of this, you should leave your aluminium in the AllyCu for 60 seconds as a rule, continuing to check it periodically. After 60 seconds, the aluminium may still appear silver or may still be dark from electrocleaning, but don't worry about this, just continue to the next step.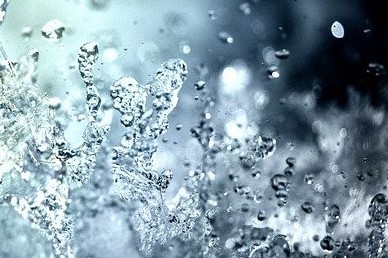 Next, rinse the aluminium very thoroughly with a deionised water spray – you need to be sure that all traces of AllyCu are blasted off the surface.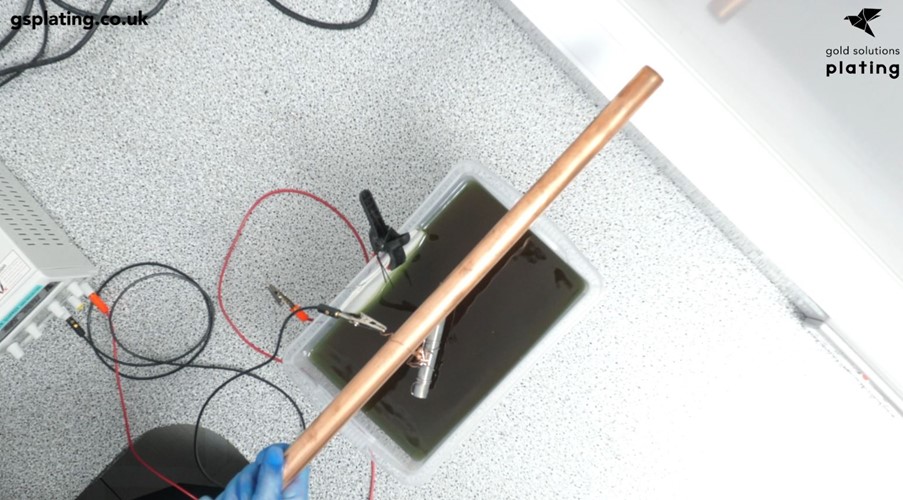 Then, lower your aluminium into the nickel tank and plate at 0.01-0.02 amps per cm2 for 40 minutes. You can walk away from the tank at this stage, but it is recommended to check the tank every 10 minutes or so to monitor the progress.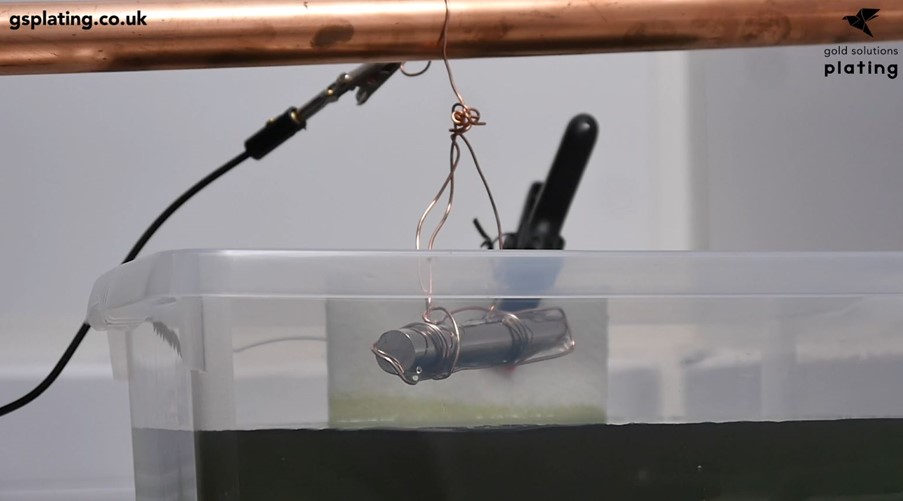 Finally, rinse the piece with deionised water and admire your aluminium successfully plated in nickel. You can now continue to plate the piece in the finish of your choice, in the usual way.
A quick reminder: it is important to remove the aluminium from the AllyCu as soon as the colour of the whole piece matches what you see in the photo. If there is no change, leave the piece in the AllyCu solution for 60 seconds.
These hints and tips will ensure that your aluminium will plate perfectly every time!
More Tutorials
If you would like to learn about electroforming, see our video tutorial: Electroforming - Plating on Plastics.
Please get in touch if you have topics you would like to see discussed, as we add to our growing range of How to Guides, plating articles and tutorial videos!