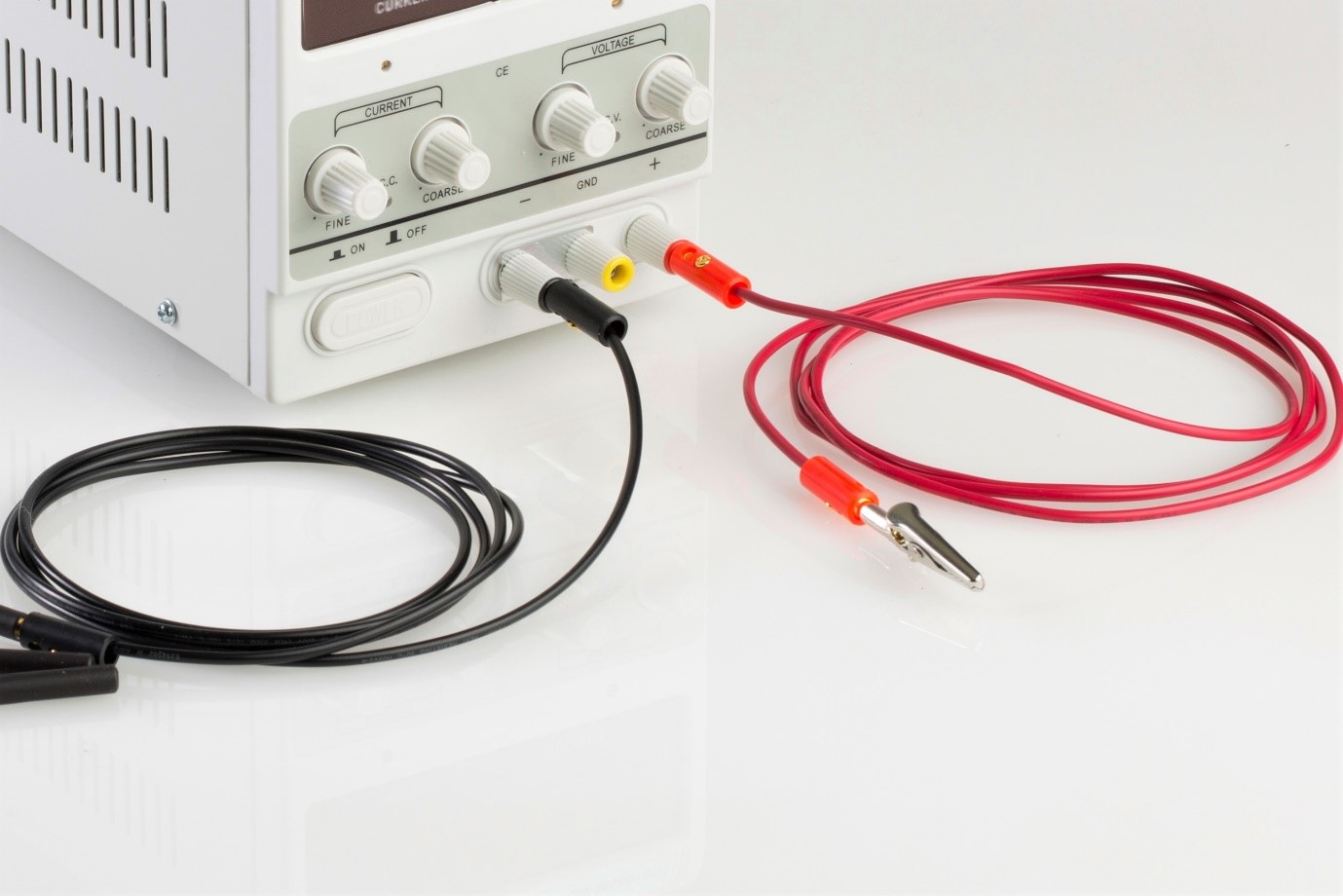 Red / Black Plating Leads Set
A set of replacement red / black plating leads for use with our 10A SmartAmp Plating Machine. They are rated for up to 11 amps and come with 2 crocodile clips.
Please note: other accessories shown in the photo are sold separately.
Overview of use
Instructions for use:
For use with the 10A SmartAmp Plating Machine. Plug the black lead into the negative port and the red lead into the positive port.
Technical Specs
Description:
Power plating leads (positive + and negative -) with crocodile clips.
Use:
Supplying power to cathode and anode.
Plating modes:
Pen, brush, tank
Suitable for use with all Gold Solutions Plating chemicals?
Yes, with a maximum load capacity of 11 amps.
Part of Mirror Tech System?
No
Additional information:
Do not submerge the crocodile clip above the teeth, as this can cause wire rot.
We Accept