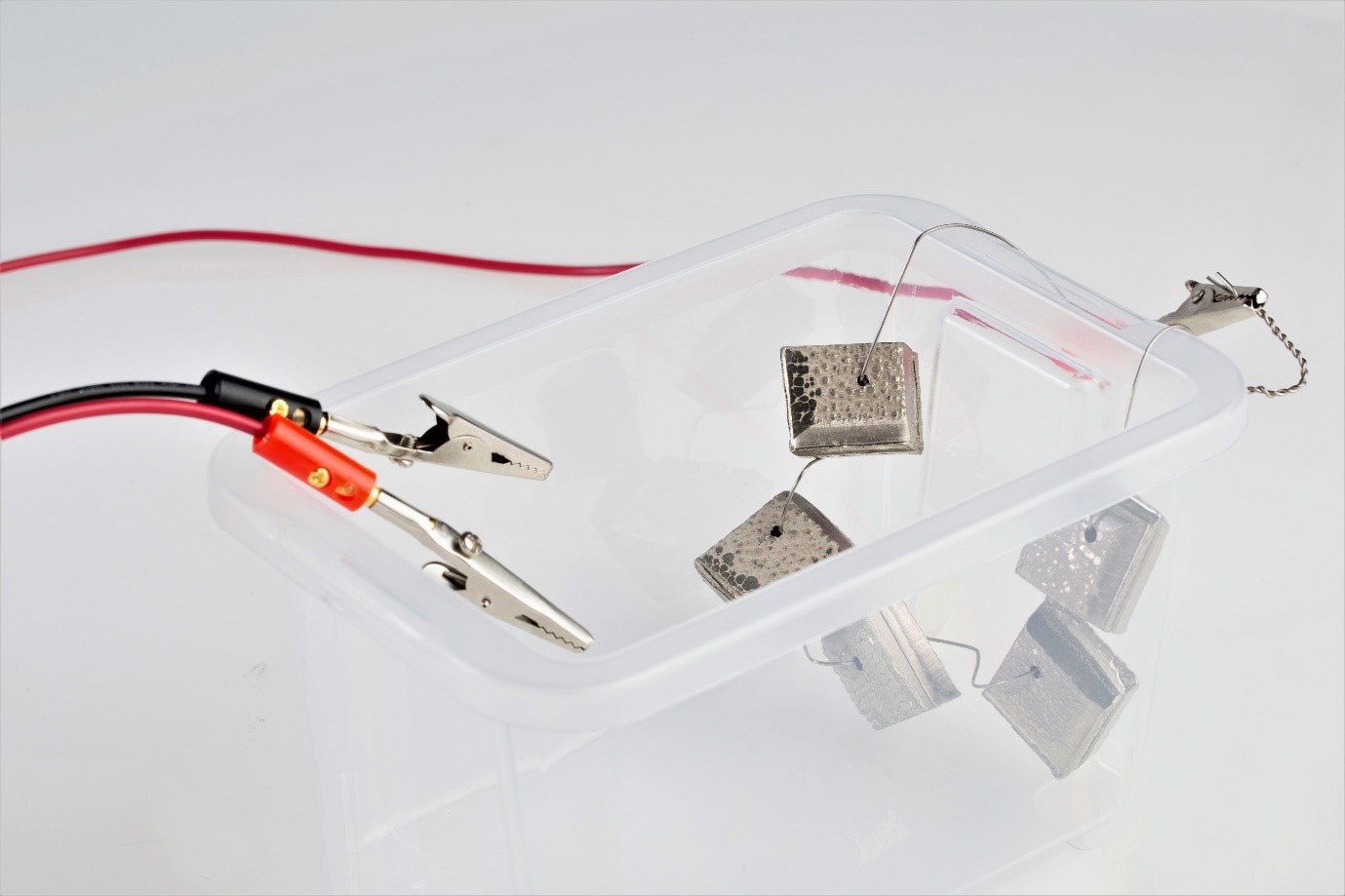 Nickel Tank Conversion Kit
Nickel anode set with accessories that facilitates nickel plating in a tank. This nickel anode set is designed for use with our G.S.P Recruit BR1 / BR1 Deluxe Kits. Includes a high-quality anode bag which helps to achieve ultra-smooth plating and the titanium wire on which the high-purity nickel rounds are threaded, will not contaminate your solution.
This nickel anode set consists of:
1 x set of high-purity nickel rounds (pre-threaded onto titanium wire)
1 x high quality anode bag
1 x set of red / black plating leads (complete with crocodile clips)
1 x additional red plating lead with crocodile clip
1 x 1 litre plating tank
Please note: the inclusion of the additional red plating lead allows for connecting an extra nickel anode should you wish to add this to your purchase. This is not required in many cases, please contact us before purchase if you are unsure.
You must have a suitable plating machine to use alongside this nickel anode set.
Overview of use
Instructions for use:
Your nickel anode comes pre-threaded on titanium wire and in an anode bag. The bag sits on the inside wall of the tank and your red plating lead (positive) with crocodile clip, bites onto the protruding titanium wire. For deeper tanks, you can use plastic clips to hold the anode bag in place off the floor. Always ensure that the water line never goes above the bag opening.
These anodes are sacrificial, meaning that they will slowly dissolve through use. When the anodes become sufficiently depleted, they will need replacing.
If you wish to clean the anode bags, take care in removing from the tank to ensure that none of the contents spill out into your solution. Rinse the bags gently in de-ionised water.
Once an anode bag has been used in the nickel solution, it cannot be used in any other type of solution.
If you wish to add a second nickel anode (sold separately), use the supplied red plating lead with crocodile clips on both ends to connect the 2 anodes.
Technical Specs
Description:
1 litre single anode tank accessory.
Use:
To be used as an additional accessory for G.S.P Recruit BR1 / BR1 Deluxe kits to facilitate nickel tank plating.
Plating modes:
Tank
Suitable for use with all Gold Solutions Plating chemicals?
No, use with G.S.P Nickel Plating Solution only.
Part of Mirror Tech System?
Yes
Additional information:
Additional red lead supplied to facilitate another nickel anode if required (sold separately).
Related products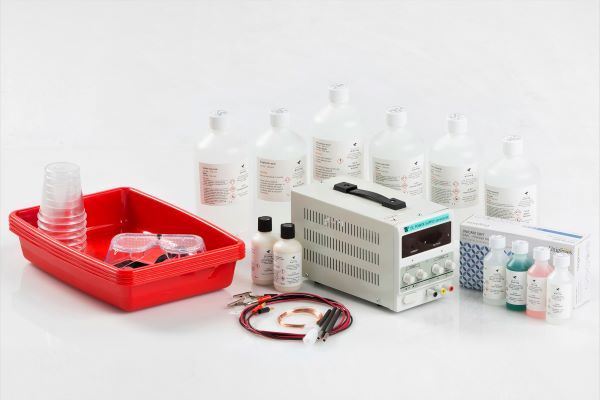 Add to cart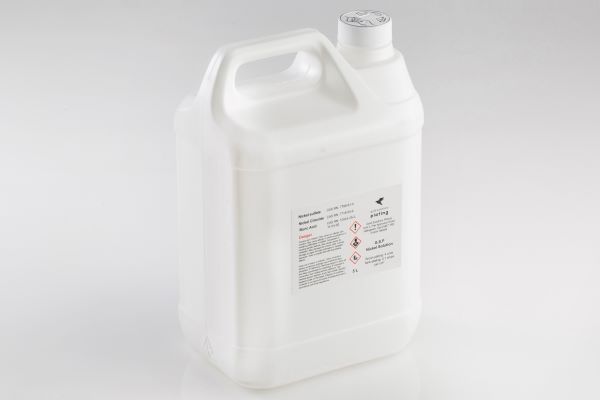 Choose options
We Accept