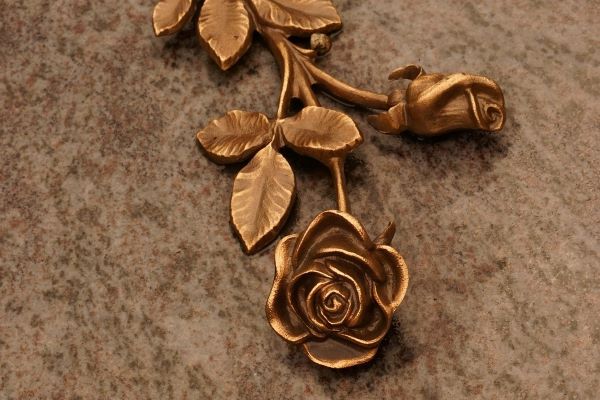 G.S.P Belle Fleur Copper Electroforming Kit for Jewellery and Crafting
Following the trend for copper jewellery which incorporates natural elements, we have created the G.S.P Belle Fleur Kit, which enables jewellers to electroform small non-conductive elements onto jewellery pieces. Popular choices for electroforming in copper include leaves, stones, twigs, hand-made objects and crystals, to create unique jewellery with a distinctive bohemian twist. Electroformed pieces can be treated with a patina (for a rustic, earthy aesthetic) or lacquered (for a fresh copper look).
Full instructions are included with this kit.
Please note: Liver of Sulphur (for patinas) is not included.
Contents Listing
This kit contains:
G.S.P 5A Plating Machine
1L G.S.P Electroforming Copper
10ml Copper Brightener Part A
10ml Copper Brightener Part B
60ml Water Based Graphite Paint
60ml Polyurethane Lacquer
100ml Liquid Latex
29ml E6000 Glue
1L Plating Jug
2 x Copper Anode Coil
1 x reel of Copper Hanging Wire
2 x paintbrushes
3 x clamps
1 x Wooden Hanging Bar
Jump rings 3.5mm
1 x Funnel (size may vary)
5 x Filters
1 x Pair Disposable Vinyl Safety Gloves
1 x Wire Wool
Instruction Manual
Overview of use
Full instructions are included with this kit.
Here is a brief overview of the electroforming in copper process:
Step 1. Assemble your jewellery creation using the provided glue to hold the non-conductive elements in place.
Step 2. If working with an element that you wish to remain visible (such as a stone or crystal), apply liquid latex to the top of the stone before painting the area that you wish to turn copper. If working with an item that you wish to be completely encased in copper, skip this step, and move to step 3.
Step 3. Paint the item in graphite paint. If you have secured a stone, brush the graphite paint in all places that you require solid copper to form so that the stone is held in place. Allow paint to dry.
Step 4. Lower the piece of jewellery into the G.S.P Electroforming Copper and set your plating machine to the correct setting. The jewellery will remain in the solution for 12-24 hours and will require periodic checking.
Step 5. Remove item from the solution, dry the surface and continue to apply either a patina or a lacquer.
Frequently Asked Questions
Is the kit easy to use?
The electroforming process is very easy, all that you need to know is an accurate surface area size for the item you wish to electroform. Surface area calculators can found online via internet search engines. Full instructions are included with this kit.
Will this harm my jewellery?
No, there are lacquers and latex included in the kit that fully protect any vulnerable materials whilst in the electroforming solution.
Does this kit pose any health risks?
The electroforming solution included is acidic and should be handled with care. Always read and understand the chemical label / labelling on all included products before use and consult the supplied Safety Data Sheets for details on how to stay safe. Safety gloves and goggles must be worn. Always keep any chemicals away from children and animals and take due care and attention when handling them. This kit should be used by adults of 18 years and above only.
Technical Specs
Name of kit:
G.S.P Belle Fleur Kit
Which machine is supplied in this kit?
G.S.P 5A Plating Machine
What is the maximum amp output of the supplied machine?
5 amps
Plating modes?
Tank
Does this kit come with the G.S.P 5 Point Support Package?
Yes
Additional information:
This kit is not suitable for general electroforming, it is specifically designed for bespoke jewellery.
Safety information:
This kit contains chemicals which are classed as hazardous, always wear appropriate personal protective equipment (PPE) and ensure that you read and follow the supplied SDS sheets for each chemical for details on how to stay safe.