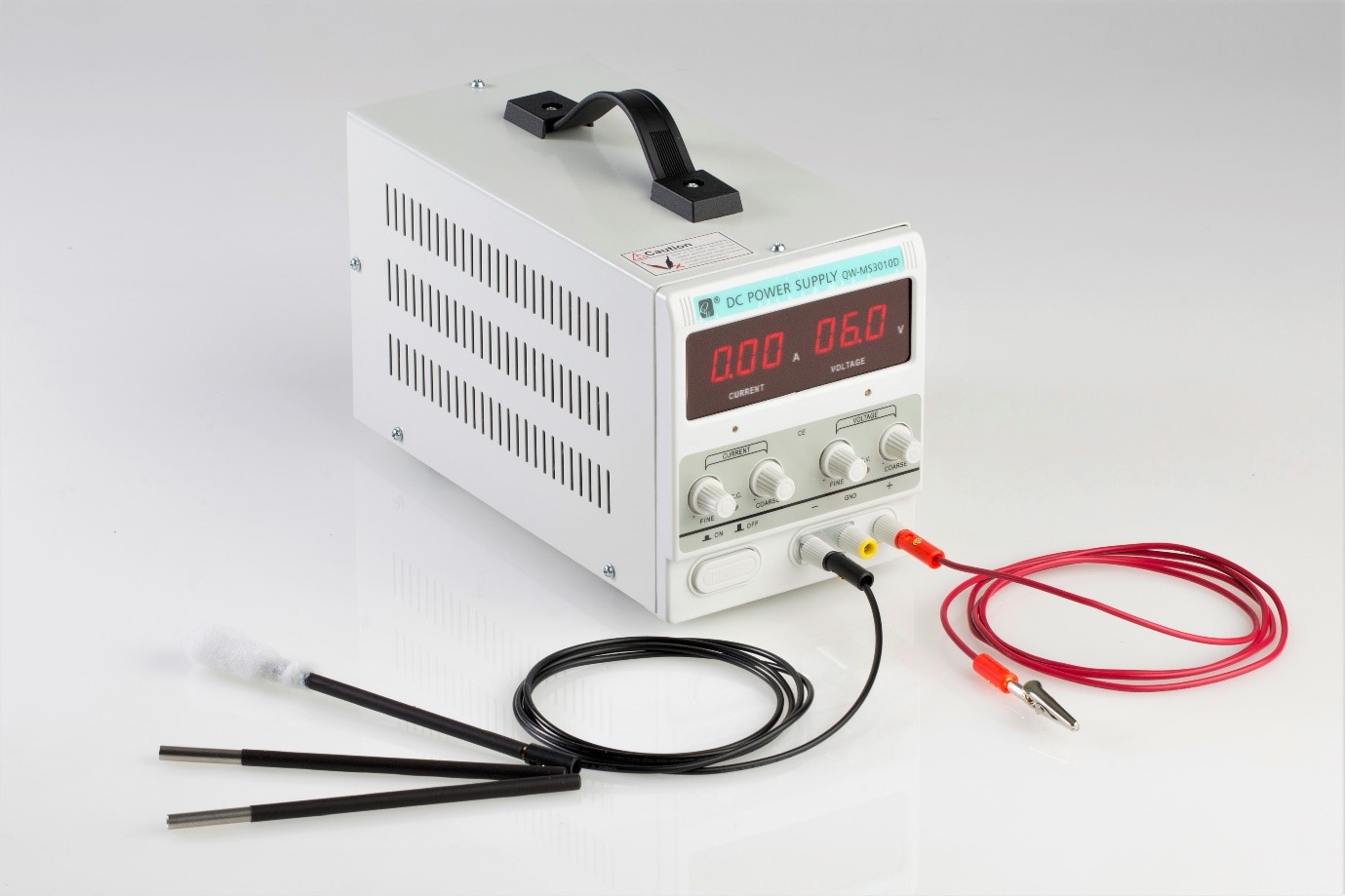 G.S.P 10A SmartAmp Electroplating Machine with Accessories
This is a powerful 10-amp plating machine which is capable of pen plating, brush plating, and tank plating as well as electroforming (plating over non-metals such as plastic, organic materials and more). The machine has a tank plating mode and a brush plating mode, made possible by the integrated technology which allows you to select either voltage or amperage to be locked off. Without this technology, things like electroforming and tank plating to a high quality cannot be achieved.
This machine forms part of our Mirror-Tech System™ when used in conjunction with other products in the Mirror-Tech range.
Please note: the G.S.P 10A SmartAmp Plating Machine will electroform items up to the size of 274cm2 producing a mirror-shine*. Larger items can be electroformed and polished afterward. With regular tank plating, items up to the size of 1000cm2 can be plated. With brush plating, there is no size limit.
The style/colour/appearance of your SmartAmp Machine may vary from the photograph, this does not affect the functioning/technical specifications of the product.
*When using our G.S.P Electroforming Copper and PDO Copper Flat Tank Anodes.
Contents Listing
The product comes complete with:
3 x G.S.P Brush Plating Probes
120 plating nibs
1 x set of red / black plating leads (with crocodile clips)
1 x large bundle of swabbing
A full set of plating guides and instructions
Overview of use
Instructions for use:
Please note that this machine comes with a UK plug - to use in the US or other countries, all that is required is a plug converter - this will convert a UK 3 pin plug into a standard 2 pin mains plug. These are inexpensive and available in hardware stores / online. Your converter does NOT need to be a step up/step down adapter, just a regular converter that can be purchased, to take the US as an example, for around $8.
Plating Modes
The 10A SmartAmp Machine has 2 plating modes – brush plating mode and tank plating mode.
To select brush plating mode (for brush plating and mini tanking), turn both current dials up fully and select voltage with the voltage coarse dial and make fine adjustments with your fine dial.
To select tank plating mode, turn each voltage dial up fully and turn down your current dials. Lower item into the tank and slowly raise the current coarse dial until you are near the value that you are looking for. Then use the current fine dial to make fine adjustments.
Pay attention to the placement of the decimal point on each of the 2 screens as this can shift depending on the value that it is representing.
Brush Plating
For brush plating, select brush plating mode and ensure that you remove the crocodile clip from the red positive lead and instead, insert a brush plating probe with swabbing.
For mini tanking, select brush plating mode and ensure that you remove the crocodile clip from the red positive lead and instead, insert a brush plating probe (no swabbing required).
Full instructions are supplied with this product.
Technical Specs
Description:
10-amp plating machine with integrated plating technology.
Use:
Used for electroplating and electroforming. Can brush plate up to any size, can tank plate up to 1000cm2 (2000cm2 for silver or rose gold) and can electroform up to 274cm2 (whilst maintaining mirror-finish). Larger items can be electroformed with polishing required afterwards.
Plating modes:
Pen, brush, tank
Suitable for use with all Gold Solutions Plating chemicals?
Yes, can be used with all plating solutions / chemicals.
Part of Mirror Tech System?
Yes
Additional information:
This product has 2 plating modes: brush (including pen) and tank mode.
Related products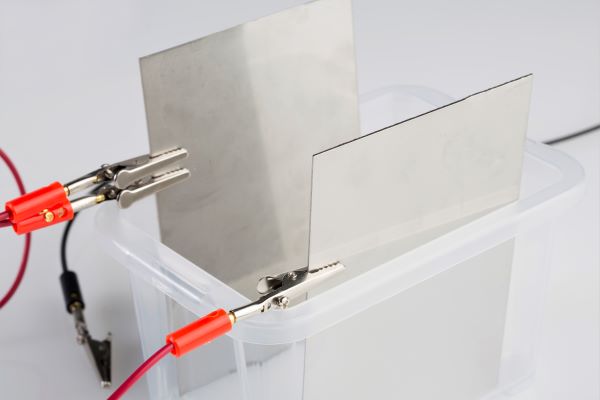 Add to cart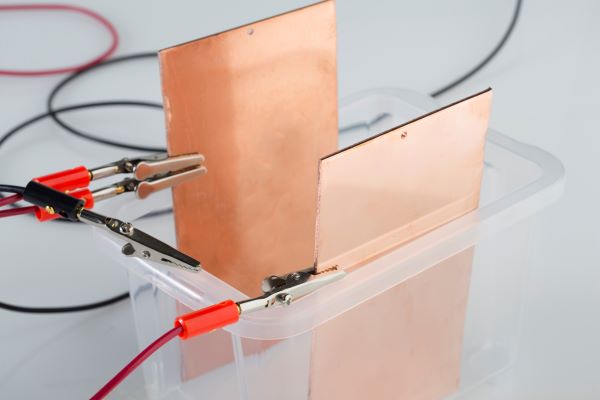 Add to cart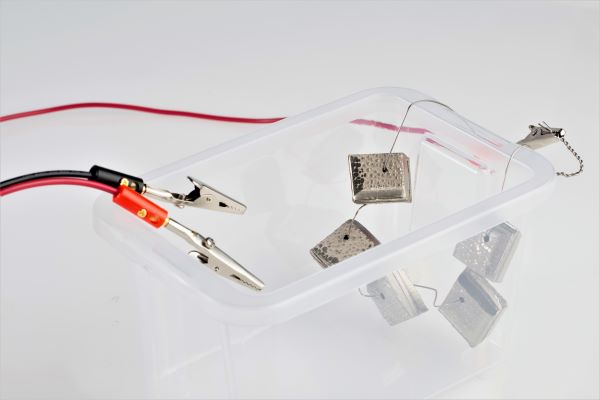 Add to cart
We Accept